Joints screws
Drilling screws #8 X 5/8"
Stocks
Farnham: 63491
Los Angeles: 22370
Lawrenceville: 33390
Eliminates pre piercing
Ideal to reinforce joint sets
ESD compatible
The F-A85/8 is a torx-head self-tapping screw with the added feature of a drill point. No need to pre-pierce with a drill bit.
Use it to attach practically every accessory that is installed on a pipe or a joint set, often used to reinforce joint sets when necessary.
We recommend keeping these in stock at all times, this product comes in a box of 100 units.
Installation Steps:
See the installation steps tab to view how to assemble this screw.
Technical Information:
This screw is fixed using a #2 square head bit.
More Information

| | |
| --- | --- |
| Units per box (sold separately) | 32 |
| Unit weight pounds | 1.870 lbs (0.850 kg) |
| Box dimensions inches | 11 X 9 X 5 in (279mm X 229mm X 127mm) |
| Recyclable | Yes |
| Compatible pipe systems | Flexpipe, Creform, Fastube |
| Noncompatible pipe systems | Trilogiq |
| Reusable | Yes |
| Electric conductivity (ESD) | Yes |
Ensure you have the following parts:

1x Joint set of your choice
1x F-A85/8
2x 28mm pipes of your choice 
1x Drill with #2 square head

Align screw with corresponding hole
Use drill to drive screw through, DO NOT overtighten to avoid snapping head off.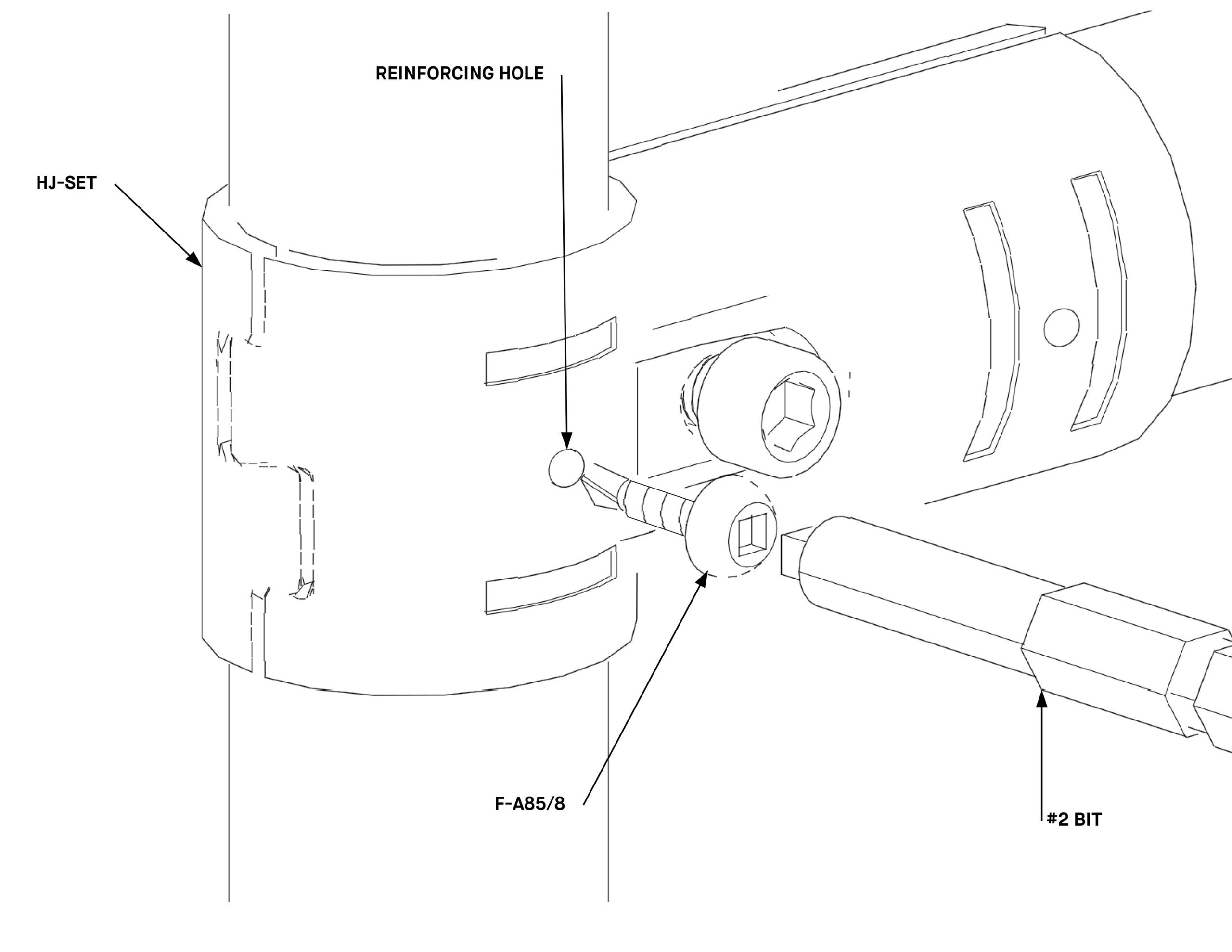 Need more informations ?
Here's everything you need to know!