Spring loaded tow bar male
Spring tow bar male steel zinc
Stocks
Farnham: 320
Los Angeles: 28
Lawrenceville: 83
Reduce forklift-related accidents
Helps increase productivity
Hardware included
The CO-SLM is a leg wrap towbar, part of a hook and tow system that when combined with CO-SLF becomes a great asset for any company wanting to transition from the typical forklift method to a more lean tugger-train method within their facilities.
Ideal for material handling in a variety of industries, hop on the train and incorporate these components to tugger-trains, trolleys, pallet carts and any other type of transportational structure.
Not only can a single operator supply material to an area of production alone without the use of a pallet truck or forklift, it also helps to reduce forklift related accidents.
Be part of the lean trend and replenish your assembly lines with a tugger-train system.
Antistatic (ESD):
Compatible with EP-96-ST and EP-96-BK
Installation Steps
See the installation steps tab to view how to assemble the CO-SLM.
Want to reuse parts of your old system?
The CO-SLM is compatible with many other pipe and connector systems. Check the technical information tab to know which systems are compatible and none-compatible with our parts.
More Information

| | |
| --- | --- |
| Units per box (sold separately) | 1 |
| Unit weight pounds | 3.204 lbs (1.456 kg) |
Ensure you have the following parts:

1x CO-SLM
4x U Bolts
8x Nuts
4x Spacer plates
2x 28mm pipes of your choice
1x 13 mm Flat wrench
1x 13 mm Socket wrench

Place CO-SLM under P-1 and P-2 and line up corresponding holes.
Install  (1) U-bolt through corresponding holes, insert spacer plate and lightly tighten using two nuts from the under side of the CO-SLM.
Repeat step 3 with remaining (3) U-bolts.
Once all U-bolts have been installed, proceed to fully tighten using the
Flat and socket wrench.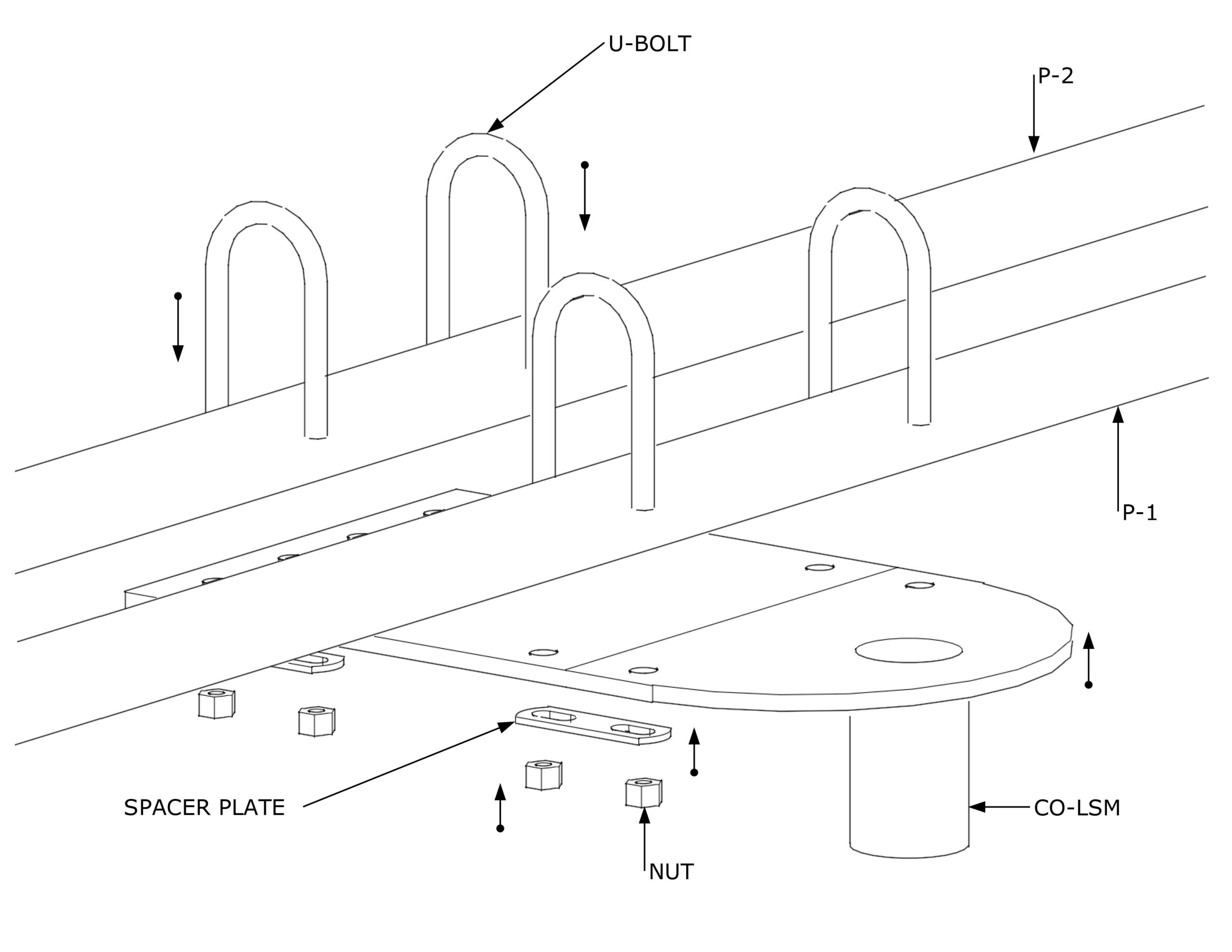 Need more informations ?
Here's everything you need to know!