Shim for surfaces levelling
Leveling shim plastic bk
Stocks
Farnham: 52527
Los Angeles: 14080
Lawrenceville: 10945
Ideal for leveling surfaces
Can be used as stoppers
300 units per box (please order individually)
The AO-SHIM is a black plastic shim mainly used to level surfaces when building Flexpipe structures.
It is engineered to fit all our pipes to perfection.
The thickness of the shim matches the thickness of our joints to perfectly level any surface at the same time adding more points of support thus reinforcing any surface.
Furthermore, the AO-SHIM is often used as a stopper for mobile joints like the HJ-12. You can create those stoppers simply by fixing an F-A85/8 through the shim.
Installation Steps
See the installation steps tab to view how to install the AO-SHIM.
Want to reuse parts of your old system?
The AO-SHIM is compatible with many other pipe and connector systems. Check the technical information tab to know which systems are compatible and none-compatible with our parts.
All AO-SHIM are sold individually.
To make it easier for you, we indicated the quantity included in a box if you want to order a complete box. However, our order system considers a single amount only. Please enter the total amount of caps you wish to receive (example; 300 units = 1 box).
More Information

| | |
| --- | --- |
| Units per box (sold separately) | 300 |
| Height inches | 15/16 in (24mm) |
| Width inches | 1 3/16 in (30mm) |
| Thickness | 1/8 in (2.4 mm) |
| Unit weight pounds | 0.011 lbs (0.005 kg) |
| Box dimensions inches | 11 X 9 X 5 in (279mm X 229mm X 127mm) |
| Recyclable | Yes |
| Compatible pipe systems | Flexpipe, Creform, Fastube |
| Noncompatible pipe systems | Trilogiq |
| Reusable | Yes |
| Electric conductivity (ESD) | Non |
| Material | Polyethylene (PE) |
| Finish | Matte |
| System operational temperature | -58°F à 185°F (-50°C à 85°C) |
| Manufacturing technique | injection molding |
Ensure you have the following parts:

1x AO-SHIM
1x 28mm pipe of your choice

Clip AO-SHIM into P1 pipe
Place surface on top and fix together using an appropriately sized screw
If using as a stopper screw through the AO-SHIM with F-A85/8  self-tap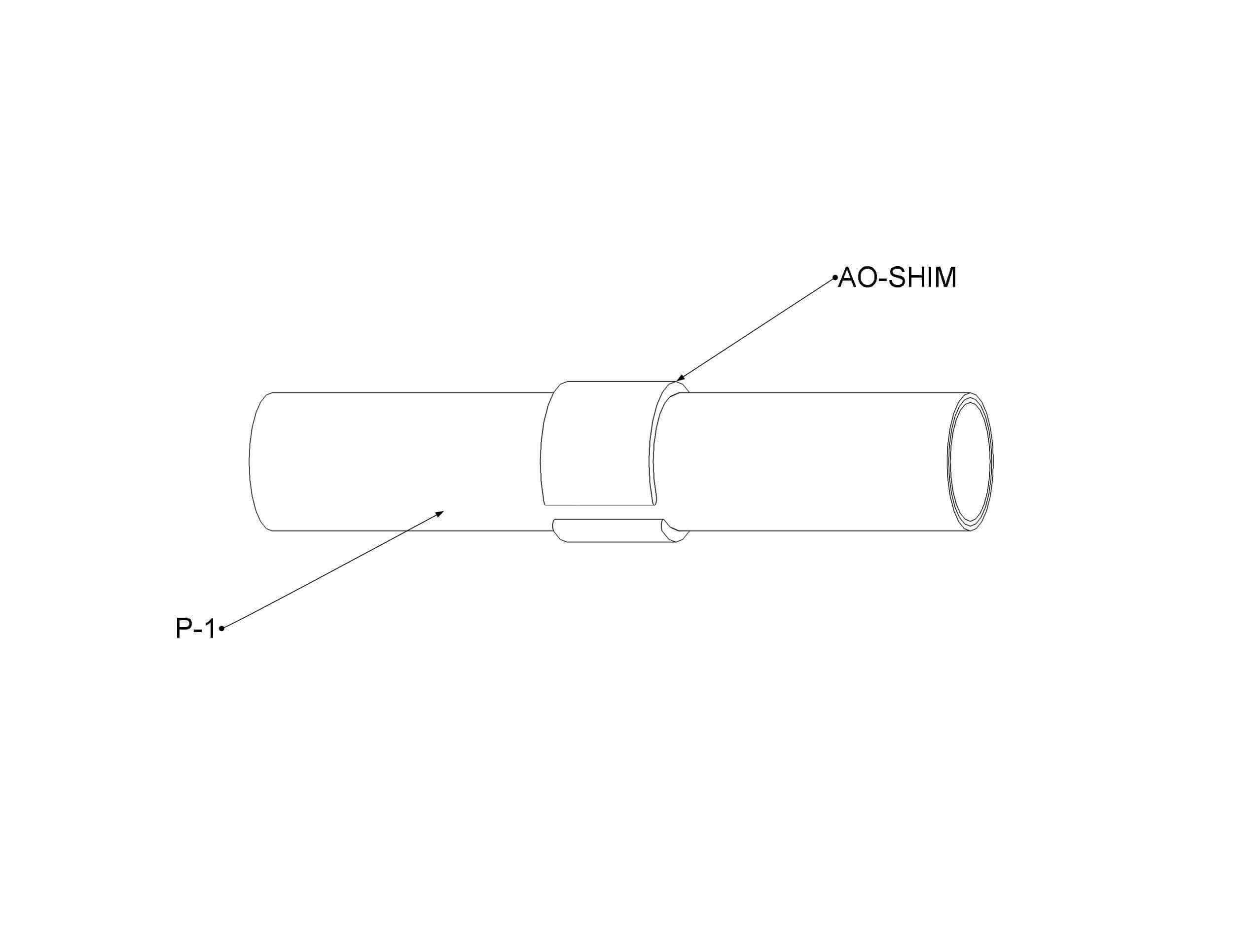 Need more informations ?
Here's everything you need to know!